Leander Sydnor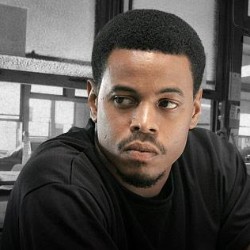 53% Intelligence, 59% Morality, 64% Street-smarts, 44% Rebelliousness, 22% Industriousness, 49% Emotiveness, 32% Game and 44% Charisma!
I'm in, if it makes the fucking case I'm in all the way.
Sydnor is the new kid. You're new to the game, new to the job and new to the streets, and a whole range of people are going to have to show you the ropes before you really make anything of yourself. That's not all negative, at the very least being new means you are squeaky clean. Your morals are still intact, and people like you are necessary to bring some semblance of moral order to offset the corrupt bosses and the wanton rebels. But you are a fast learner, and you've got the innate ability to spot patterns and make connections which mean you'll rise fast. You could take any number of paths: the next Freamon, the next Daniels... or maybe the next McNulty?